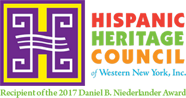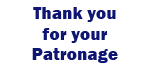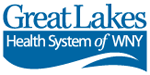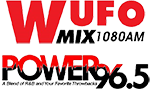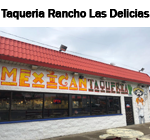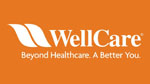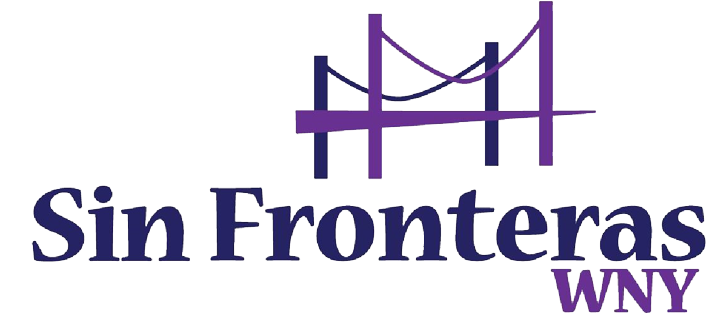 Covering top stories with a Latino bicultural beat in the WNY area and beyond.
For Immediate Release:
For the past year and a half, Sin Fronteras WNY on Power 96.5 FM and 1080 AM has brought bilingual programming to Buffalo, Rochester, and Niagara Falls, New York; Toronto and the rest of Southern Ontario; and parts of Erie, Pennsylvania. Sin Fronteras WNY is the first bicultural and bilingual radio show in Buffalo NY. With that distinction comes a responsibility to our community and we are proud and committed to embracing that responsibility.
Sin Fronteras WNY / Beyond Borders WNY, is Buffalo's media platform for Latinos and for all people of all backgrounds. It supports the mission of our sponsor, the Hispanic Heritage Council of Western New York, Inc. (HHC), "Dedicated to preserving the history of Hispanics in Buffalo for future generations." The HHC is a nonprofit organization that exists to foster and inspire awareness, understanding, and appreciation of past, present, and future contributions of the Hispanic Community in Western New York.
The council's pride in our community inspired the creation of Sin Fronteras WNY. The show launched in August 4th, 2017 under the programming and content leadership, of Professonial TV News Journalist, Samantha Martinez, who soon joined forces with co-host Michele Agosto, the HHC Vice President. Due to a lack of sufficient funding, on Friday December 28th Sin Fronteras WNY will sign off from WUFO.
The team of Sin Fronteras/HHC are so grateful to you for allowing us to come into your homes and share our message of love, education, and service. It is because of you that this show was created and designed to connect with ALL people of ALL backgrounds. We worked to counter negative stereotypes of Latinos and people of color. You are why we've interviewed health experts, financial experts, attorneys, scientist, and even national touring circus performers as well as professionals in the Arts - literary, visual, dance and music.
We like to especially thank Ms. Sheila Brown and the staff at 96.5FM for allowing us the opportunity, to the many individuals, organizations, and corporations who supported our work financially through donations and advertisement, Thank You. We couldn't have done this without your support!
For all you who tuned-in every Friday at 1:00pm from the bottom of our hearts...we thank you-- for your emails, comments, shares, and likes. Sin Fronteras WNY may go off air for now, but we plan to return, with a new space and time. Stay tuned for developments on the council's website at: www.hispanicheritagewny.org
Casimiro Rodriguez
President
Hispanic Heritage Council of Western New York Inc.
Sin Fronteras WNY / Beyond Borders WNY, is Buffalo's media platform for acculturated Hispanics in WNY; producing content that informs, entertains and inspires the forward thinking. Stories that are important bicultural Hispanics, that are WNY residents with cultural ties to Latin America. Many Latinos today identify with both cultures, Sin Fronteras WNY will fill the need for a news platform that caters to bilingual and English-speaking Latinos.